Jan. 27, 2020
Phase II kick-off workshop in Amman, Jordan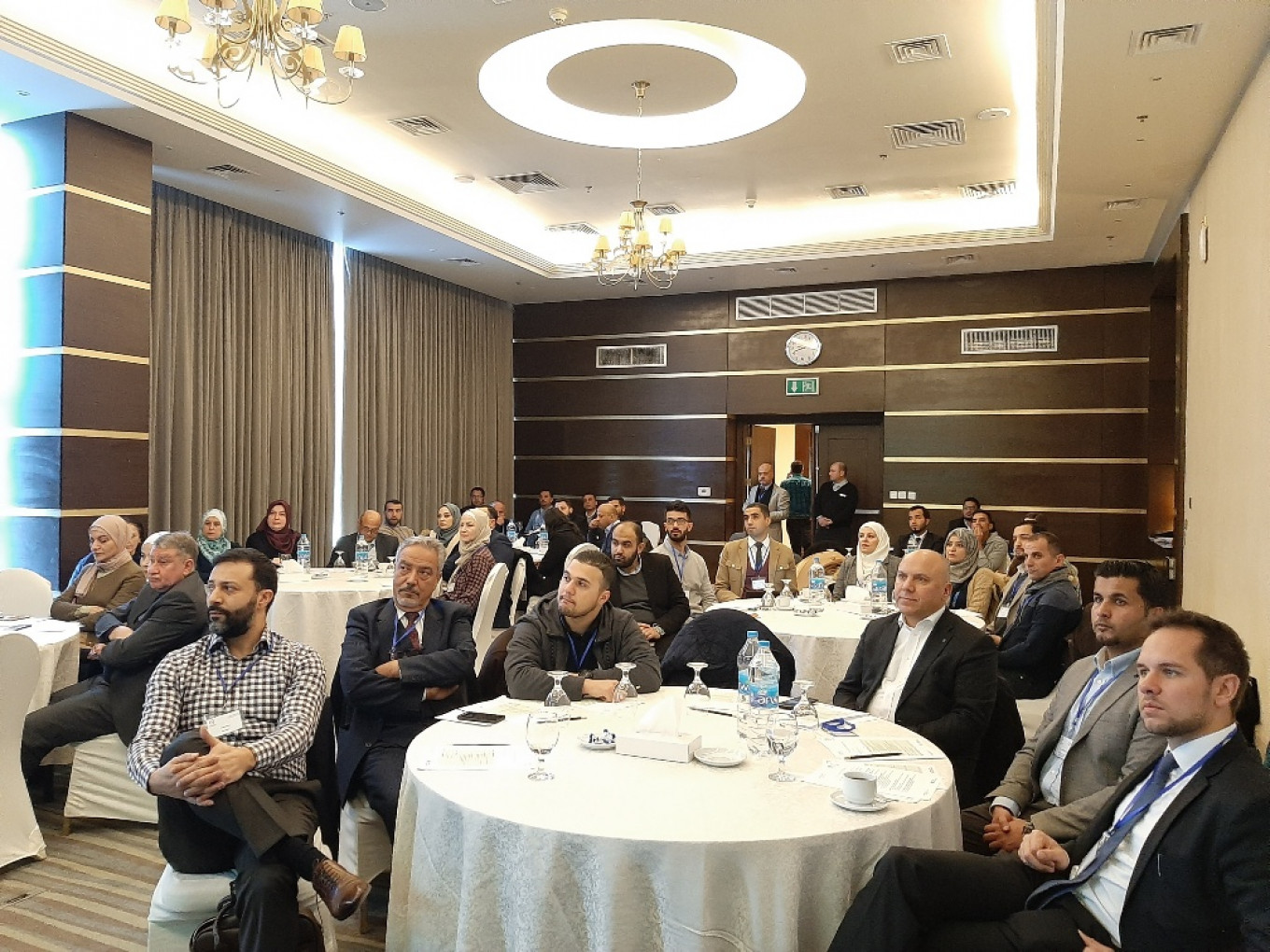 On 21 January 2020, the BUILD_ME team kicked off the in-country work of Phase II of the project with a workshop in Amman, Jordan. The workshop aims invovled engaging with key stakeholders from Jordan on project findings to date, creating a joint understanding for the project goals and activities going forward, and obtaining input from stakeholders on their needs and perspectives. More than 40 attendees came from a range of key stakeholder groups such as national ministries, financial institutions, multilateral and national donor organisations, associations, nongovernmental organisations, and project developers, among others.
Guidehouse started the workshop by presenting the BUILD_ME project and key questions for local stakeholders. This was followed by several presentations:
Eng. Naela Al-Daoud (Manager of Building Codes) from the Royal Scientific Society, Construction and Sustainable Buildings Center presented on Jordan's national building codes.
Eng. Ala'a Abdalla (Executive Director) from the Jordan Green Building Council presented on green buildings in Jordan and energy benchmarking in Amman.
Dr. Rasmy Hamza from the Jordan Renewable Energy & Energy Efficiency Fund (JREEEF) presented on JREEEF's activities and the challenges of financing energy efficiency and renewable energy measures.
Participants then addressed Guidehouse's key questions in small groups. The thematically insightful discussions addressed several topics such as difficulties to enforce energy efficiency building codes, energy efficiency financing mechanisms from international and local entities, the existing building construction baseline, and certification and rating schemes in Jordan. These discussions resulted in the definition of key challenges and potentials that will help shape the project activities in Jordan.
The workshop was accompanied by several bilateral meetings between the BUILD_ME team and governmental stakeholders. Direct exchanges between the BUILD_ME team and the governmental stakeholders have defined areas of cooperation and synergies between the project and the government's activities and initiatives.
The presentations can be downloaded below.