Abu Dhabi, United Arab Emirates
Siemens Headquarters
ADFEC (Masdar) built Siemens Headquarters in Abu Dhabi in 2013. This office comprises 5 floors and has in total a built-up area of 22800 m². The main measures to save energy are a solar thermal collector on the roof for water heating, LED lighting, a mechanical ventilation system with heat recovery, and district cooling and heating. A highly insulated, airtight inner facade reduces thermal conductivity, lightweight aluminium external shading system minimises solar gain and maximises daylight and views from the building. The building performs 46% better than the baseline ASHRAE energy model.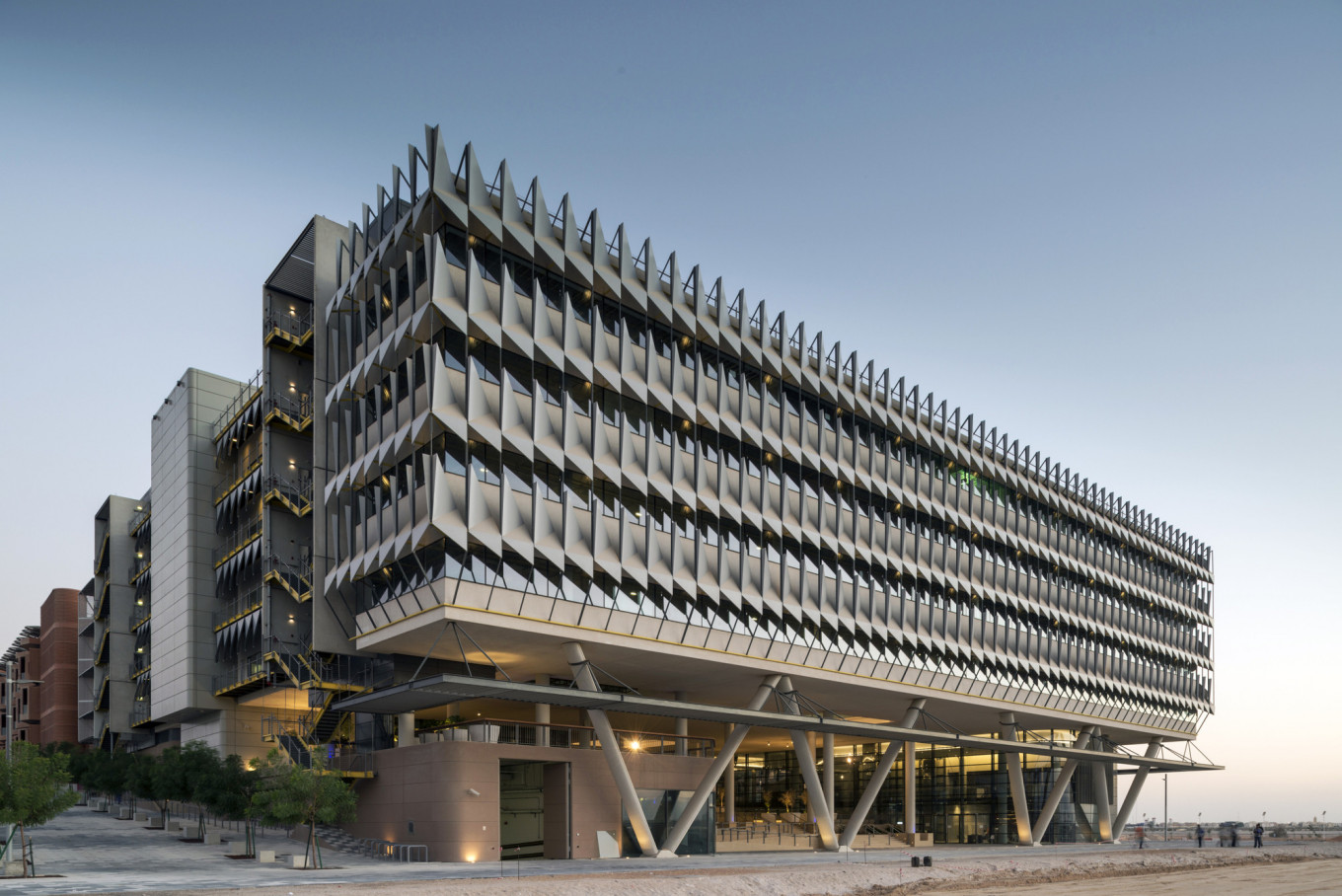 Project info
Construction phase

New construction

Building type

Non-residential building

Detailed building type

Office

Net floor area

22800 m2

Stories

5 stories

Original construction year of the building

2013

Project contact

N/A

Contact email address

siemens.ae@siemens.com
Project team
Developer(s)/owner(s)

ADFEC (Masdar)

Architect(s)

David Ardill, Sheppard Robson, London | UK

Construction contractor(s)

AECOM
Building Rating and Certifications systems
Rating and certifications systems

LEED
Pearl Rating System for Estidama
Building Envelope
External walls
U-Value

0.28 W/(m²*K)
Roof
U-Value

0.16 W/(m²*K)
Openings and windows
Overall u-value window

1.95 W/(m²*K)
Basement floor
Description of construction

The floor plates are punctured vertically by nine atria and six perimeter service cores. They are completely column-free, allowing for maximum flexibility, which is a core tenet of sustainability.
Technical Building Systems
Ventilation system
Type of ventilation

Mechanical ventilation system with heat recovery

Description

Electronically commutated DC fan coil unit is used for zonal cooling with outdoor air supplied by variable volume dedicated outdoor handling units. Double wheel technology used for heat recovery, it recovers up to 80% of the exhaust air energy.
Space cooling system
Primary space cooling system

Description

The building is served by Masdar's district cooling system which provides chilled water at 7°C.
Space heating system
Primary Space heating system

District heating
Water heater system
Primary water heater system

Solar Thermal collector on the roof

Description

Solar thermal collector on the roof generate about 75% of the building's hot water heating requirements over the course of the year. The remaining of the annual hot water demand is provided by centralised electric heater located on the roof.
Lighting system
Primary lighting system

LED (Light emitting diode lamps)

Efficiency

100

Description

The architecture allow plenty of natural light into the offices.The balance between natural and artificial light is regulated through a series of daylight and motion sensors.
Shading devices
Type of shading system installed

Static (fix) shading systems as part of the building architecture (e.g. Maschrabiyya, porch roofs, pergolas)

Description

The distinctive façade is characterised by a series of aluminium shades over the windows. These shades are individually designed to provide 100% shading for 95% of the glazed surfaces.
Final Energy Demand
Total specific final energy demand

109.5 kWh/(m²*a)