Mar. 4, 2021
Virtual national workshop in Jordan: looking back and looking ahead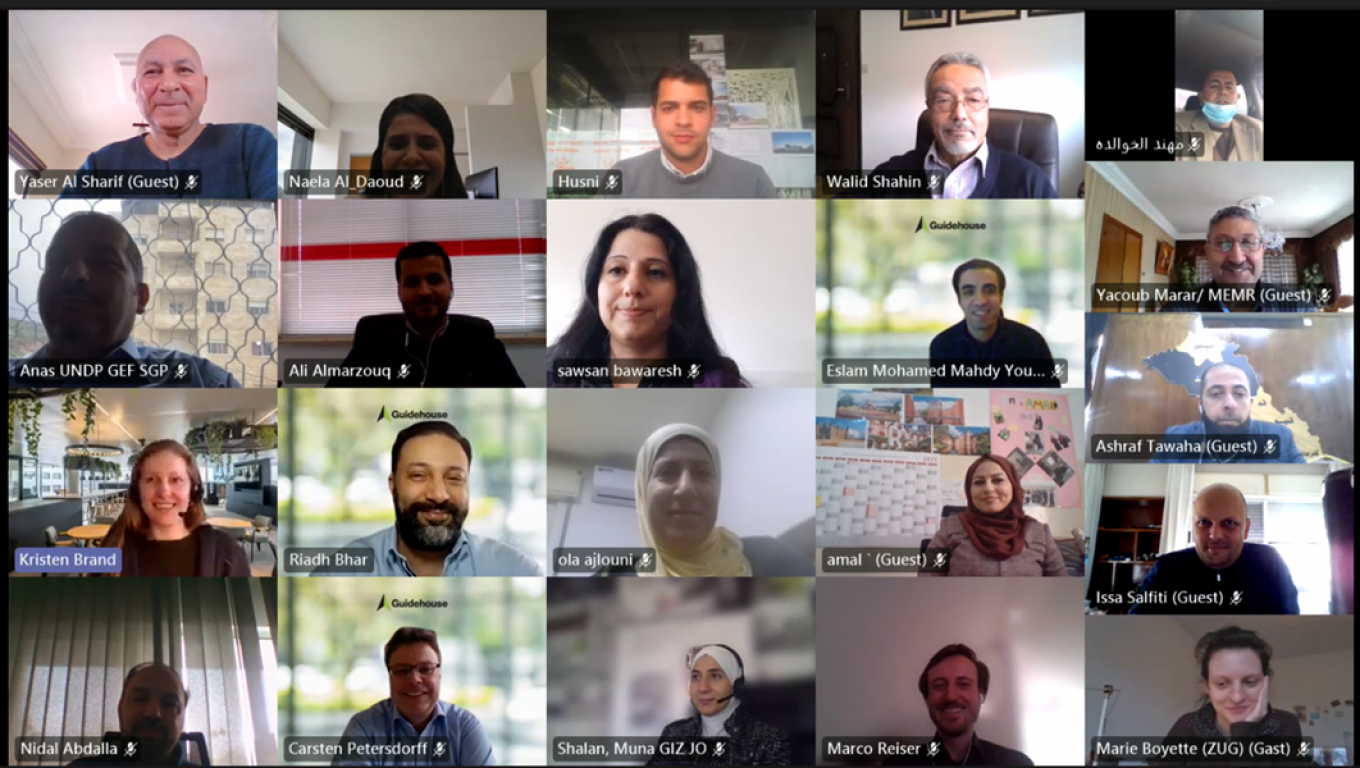 On 4 March 2021, the BUILD_ME team brought 30 stakeholders from Jordan together in a virtual national workshop. This event, organised by RSS/NERC in Jordan and Guidehouse in Germany, built on the kick-off workshop held one year prior in Amman where stakeholders were introduced to the Phase II activities of the project. In this workshop the project team presented the current status of the project as well as the tools and resources developed over the course of the past year.
Moderated by Riadh Bhar (Guidehouse), sessions included an overview of the Building Energy Performance Tool, the building typology for Jordan, and the baseline values that the team is currently using to develop an energy performance classification scheme. This was followed by a presentation on the status of the new Energy Efficiency Building Code in Jordan by Eslam Mahdy (Guidehouse) and Naela Al-Daoud (RSS/CSBC). Husni Abzakh of Konn Technologies presented Konn Homes to showcase how the BUILD_ME project is supporting pilot projects on the ground in Jordan. He explained how the BEP tool was used to optimize the energy performance of their model homes. Lastly, Ali AlMarzouq (RSS) showed BUILD_ME's demonstration projects database, which is a one-of-a-kind compilation of low-energy buildings in the MENA region, and encouraged participants to upload their own projects.
In 2021, BUILD_ME will continue finalising and building upon the tools and resources created in 2020 in addition to conducting trainings for project developers and bankers, testing the voluntary classification schemes, and facilitating access to financing.
The presentations can be downloaded below: