Amman, Jordan
Konn Technologies
Konn Technologies is a construction technology company that provides advanced, tech-enabled solutions for the construction of sustainable and affordable homes.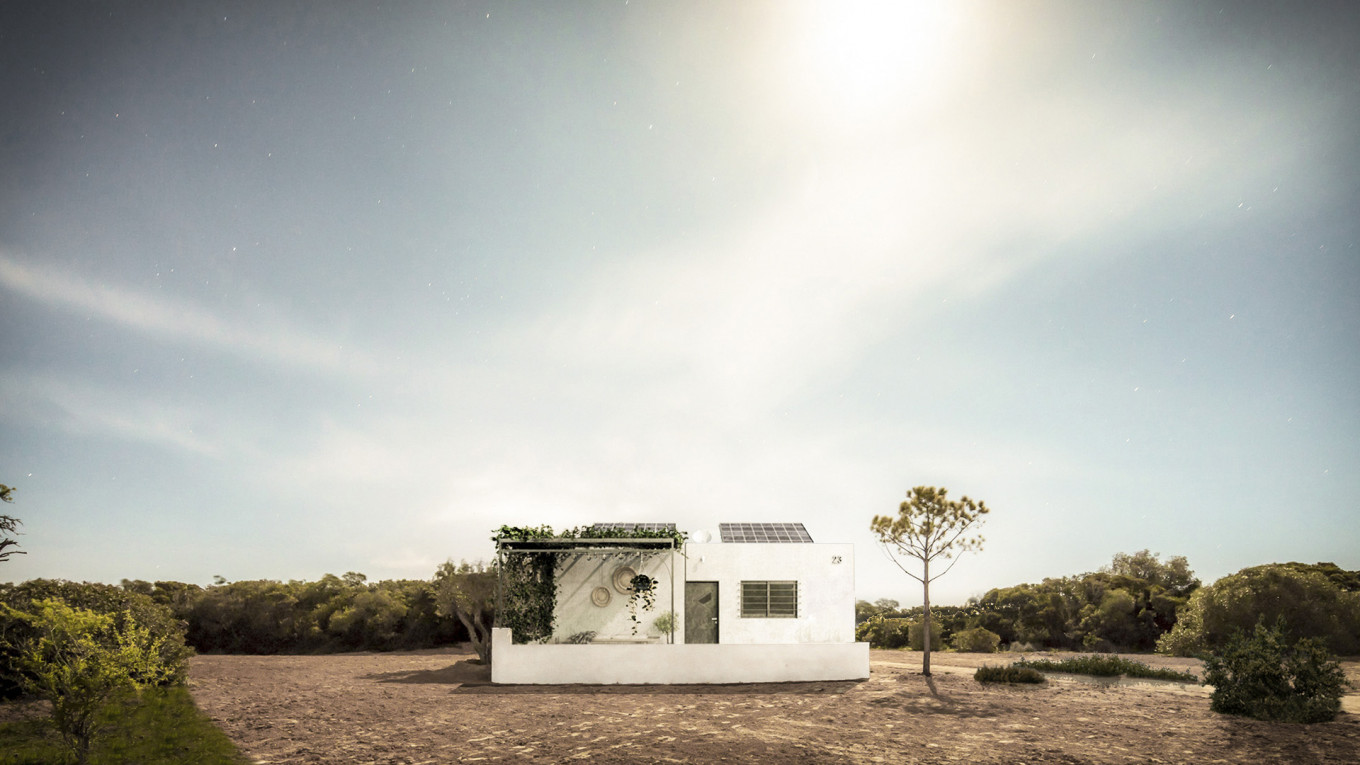 Description
Konn specialises in 'modular construction'. This can be described as the use of factory-produced pre-engineered building units that are delivered to site and assembled as large volumetric components or as substantial elements of a building. When this construction technique is done using Precast Concrete the most optimal results can be achieved; as precast concrete is a construction product that is manufactured off-site, and delivered ready to install when needed. This innovative process reduces overall project time and costs by compressing project schedules, reducing safety risks, site disruption and waste, and integrating multiple trades and functions into controlled working environments instead of open high-risk site conditions.
Project info
Construction phase

New construction

Building type

Single Family House (SFH)

Detailed building type

Single Family House (SFH) - detached

Net floor area

70 m2

Land plot size

400 m2

Stories

1 story

Construction type

Pre-casted

Original construction year of the building

2020

Project contact

Konn Technologies

Contact email address

info@konn.tech
Project team
Developer(s)/owner(s)

Basel Uraiqat & Basma Uraiqat

Architect(s)

Uraiqat Architects

Construction contractor(s)

Gaithco Construction

Energy efficiency consultant(s)

RSS, Guidehouse Energy Germany GmbH

HVAC consultant(s)

Electro Mechanical Consult Company "EMCC"

Building services

Electro Mechanical Consult Company "EMCC"

Other project team partners

European Bank, iPark, Uraiqat Architects, Habib & Associates Inc.

Additional information

Konn's vision is to lead the way into the future of living with the safest and most sustainable homes, and it is on a mission to make high quality living affordable to all segments of society through technology. Konn homes are designed for the lifestyle and needs of the residents of Jordan and the MENA region, and built with the highest performing materials and techniques for the local climate and environment. Konn believes in technology as an enabler of better lives for all people, so it employs advanced design and manufacturing technology throughout its processes to ensure quality and consistency for all communities. Konn believes that people's health and safety are the utmost priority. Homes are made to provide optimum interior environments, and processes are designed to protect people in the manufacturing and assembly processes. Konn is established in Jordan, and is committed to providing sustainable healthy living for all MENA residents. Konn Technologies is committed to positively impact its surrounding environment by focusing on different building features that play an important role in the overall success and sustainability of the individual dwellings as well as society as a whole. By employing manufacturing technologies to construction processes, many of the defects present in traditional construction methods can be addressed in a controlled and repetitive manner.
Building Rating and Certifications systems
Rating and certifications systems

Not applicable
Building Envelope
External walls
Description of construction

Thermally insulated Precast concrete walls (3 layers)

U-Value

0.57 W/(m²*K)
Roof
Roof type

Flat roof

Description of construction

Precast Hollow-core Slabs topped with thermal insulation and sloped screed

U-Value

0.55 W/(m²*K)
Openings and windows
Glazing type

Double glazed

U-Value glass

1.5 W/(m²*K)

G-Value glass

0.5

Frame material / description

Aluminum frame system (0060997 Fonctionnel)
Basement floor
Description of construction

Waterproofed concrete foundations and Slab on Grade

U-Value

3.36 W/(m²*K)
Technical Building Systems
Ventilation system
Type of ventilation

Free ventilation (windows)
Space cooling system
Primary space cooling system

Mounted single-split or window air conditioner│Usually a visible smaller system mounted outside the wall or above the window just supplying one room

Manufacturer(s) / products

GREE
Space heating system
Primary Space heating system

Air-conditioning system (reversible for heating; air-air heat pump)

Manufacturer(s) / products

GREE
Water heater system
Primary water heater system

Solar Thermal collector on the roof

Manufacturer(s) / products

Hanania Solar

Secondary water heater system

Dedicated electric heater (dedicated = just hot water generation)

Description

Electrical water heater integrated in Solar collector
Lighting system
Primary lighting system

LED (Light emitting diode lamps)

Manufacturer(s) / products

IKEA
Shading devices
Type of shading system installed

Static (fix) shading systems as part of the building architecture (e.g. Maschrabiyya, porch roofs, pergolas)

Description

Overhangs and Pergolas above windows
Photovoltaics
Capacity

2 kWp

Total module area

5.12 m²
Financial Aspects
Project construction cost

30000 EUR