Amman , Jordan
Ministry Of Interior Conference Hall
The Hall is located on the top floor space of the existing building. The project space is newly built and it has a separate entrance on the ground floor. Since this new interior office floor is totally separated from the main building, it has its own HVAC and domestic hot water systems.
Smart energy meters were installed to monitor and measure the subsystems. Plumbing fixtures were also selected as high-efficient low-flow consumed type.
Energy efficiency measures resulted in an energy use savings of 22.3%. Approximately 9% of energy savings is coming from photovoltaic panels.
Installed new HVAC systems which contained no CFC-based refrigerants, which thereby reduced the building impacts on the ozone and global warming.
The Conference Hall has been designed to emphasize natural daylight and a visual connection to outdoor environments have been proven to increase occupant well-being and comfort.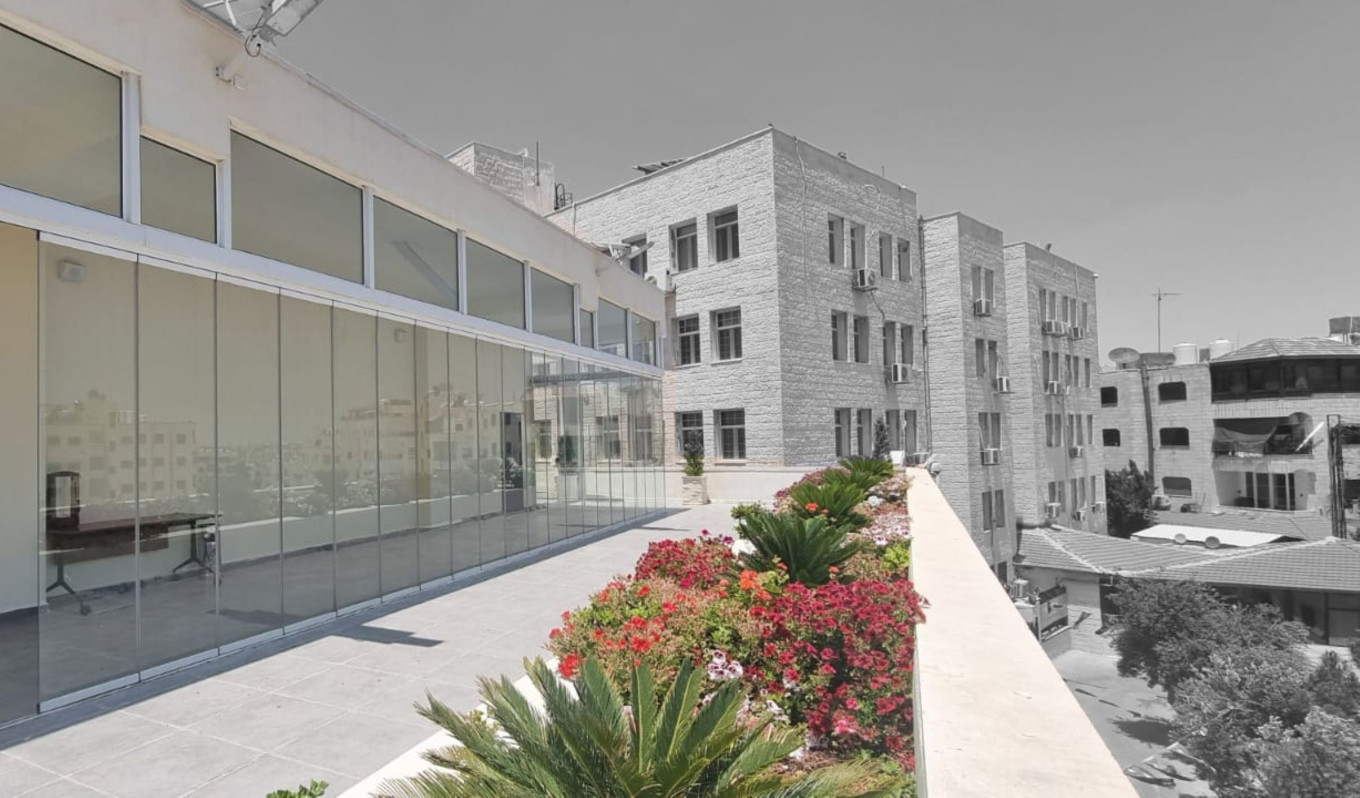 Project info
Construction phase

New construction

Building type

Non-residential building

Detailed building type

Public Assembly: Social/Meeting

Net floor area

391 m2

Land plot size

1472 m2

Stories

1 story

Construction type

Concrete

Original construction year of the building

Unknown

Project contact

Maysoon Al-Khuraissat

Contact email address

maysoon@adaaconsultants.com
Project team
Developer(s)/owner(s)

Ministry Of Interior, Jordan

Architect(s)

Ruqn Al Handasa Consulting Engineers

Energy efficiency consultant(s)

adaa, Sustainable Development Consultants
Building Envelope
External walls
Description of construction

Conference hall wall: 20mm momentum plaster + 150mm hollow block + 50mm insulation + 100mm hollow block + 20mm momentum plaster

U-Value

0.479 W/(m²*K)
Roof
Roof type

Flat roof

Description of construction

50mm madet mailan + 50mm insulation + 320mm total forced concrete + 240mm polystyrene blocks in forced concrete + 20mm momentum plaster.

U-Value

0.27 W/(m²*K)
Openings and windows
Glazing type

Double glazed

U-Value glass

2.1 W/(m²*K)
Technical Building Systems
Space cooling system
Primary space cooling system

Packaged VAV with PFP Boxes
Space heating system
Description

Packaged VAV with PFP Boxes
Water heater system
Primary water heater system

Dedicated electric heater (dedicated = just hot water generation)

Efficiency

80
Lighting system
Primary lighting system

LED (Light emitting diode lamps)
Shading devices
Type of shading system installed

Static (fix) shading systems as part of the building architecture (e.g. Maschrabiyya, porch roofs, pergolas)
Photovoltaics
Capacity

2.07 kWp

Description

Approximately 9% energy saving is coming from the photovoltaic panels.