Beirut, Lebanon
Badaro 8 Building
Badaro 8 is a brand new residential building located in Badaro. The building is composed of 13 floors with a total area of 332.7 m2/floor. The building is under construction and will include energy efficient solutions in order to provide high-end apartments for its clients.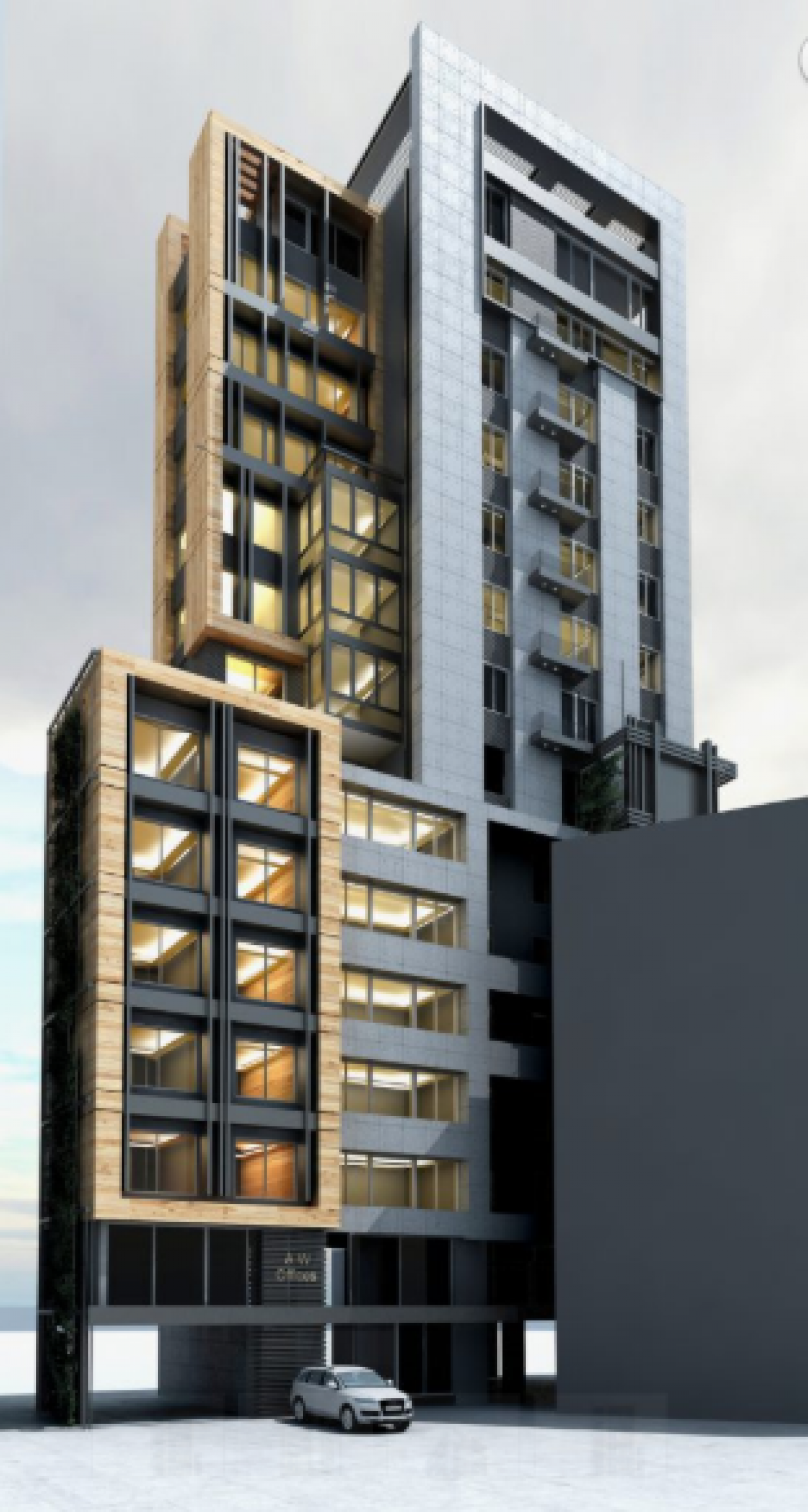 Description
The building consists of 18 apartments. The envelope is composed of concrete blocks with EIFS board, which creates efficient insulation and thus reduces heating and cooling load. Moreover, energy savings technologies such as LED lighting, a VRV system and heat pumps for domestic hot water are employed.
Project info
Construction phase

New construction

Building type

Multi Family House (MFH)

Detailed building type

Multi Family House / Apartment block - Large (> 1000m²) - detached

Net floor area

4325 m2

Stories

13 stories

Construction type

Concrete

Original construction year of the building

Unknown

Project contact

AHTC/BETTA

Contact email address

ahtc.betta@gmail.com
Project team
Developer(s)/owner(s)

AHTC/BETTA

Energy efficiency consultant(s)

Metacs
Building Rating and Certifications systems
Rating and certifications systems

Not applicable
Building Envelope
External walls
Description of construction

10 cm concrete block - air space - 15 cm concrete block. The total area of insulated walls is 2811.2 m2.

U-Value

0.74 W/(m²*K)
Roof
Roof type

Flat roof

Description of construction

10 cm concrete - 5 cm insulation

U-Value

0.437 W/(m²*K)
Openings and windows
Glazing type

Double glazed

Frame material / description

Aluminium

Overall u-value window

2 W/(m²*K)

Description of construction

The total area of double glazing is 675.5 m2.
Basement floor
Description of construction

10 cm concrete - 14 cm hourdi

U-Value

1.995 W/(m²*K)
Additional thermal insulation materials
Manufacturer(s) /products

Kilzi & Co for insulation
Technical Building Systems
Space cooling system
Primary space cooling system

Centralised multi-split system│Consisting of one outdoor unit (e.g. located on the rooftop) supplying several indoor units

Description

One outdoor unit with 18 indoor units for each flat are installed. According to LG simulation, the VRV system will save 43% of the cooling bill compared to the DX system.

Manufacturer(s) / products

LG
Water heater system
Description

18 heat pumps systems are installed to generate hot water. The MIZAR 260 HS heat pump, which 260 litre storage tank, will be used. The heat pump will be connected to the boiler of each apartment for back-up.

Manufacturer(s) / products

Imat
Lighting system
Primary lighting system

LED (Light emitting diode lamps)

Description

LED Lighting is the most efficient solution to be included in the new building. The implementation of the LED technology will reduce the peak load from 10.8 kW to 2.7 kW (reduction of 8.1 kW).

Manufacturer(s) / products

Barthelme, Jisco, Marceluce, ACB
Final Energy Demand
Energy carrier (1)

Electricity

Energy carrier (2)

Diesel

Annual heating demand

4.06 kWh/(m²*a)

Annual cooling demand

33.39 kWh/(m²*a)

Annual lighting demand

26.8 kWh/(m²*a)

Annual hot water demand

9.48 kWh/(m²*a)

Total final energy demand

81.7 kWh/(m²*a)
Financial Aspects
Estimated costs of energy efficiency and renewable energy measures

1241441 EUR

Financing sources

NEREEA Loan

Financing/funding institution

MEAB Bank