Cairo, Egypt
City Centre Almaza
City Centre Almaza is a new project owned by Majid Al Futtaim Properties Egypt. It is an urban development project to establish a five-star shopping center with a range of retail and unique selling points, as well as leisure and entertainment facilities. The site is located at the ring road between Heliopolis and Nasr City districts of Cairo. City Centre Almaza is located at the intersection of Suez Road and Autostrad Road. The total land area is 123,658 m2 (approximately 30 Feddans). The Project mainly consists of a cinema complex, hypermarket (Carrefour), retail Stores, food court, parking spaces, building services (substation, energy center, etc.).
The vision for City Centre Almaza is to create a super-regional mall attracting visitors from the most affluent suburbs of Cairo and Giza by offering a world class retail experience with the best range of retailers, complemented by world class entertainment.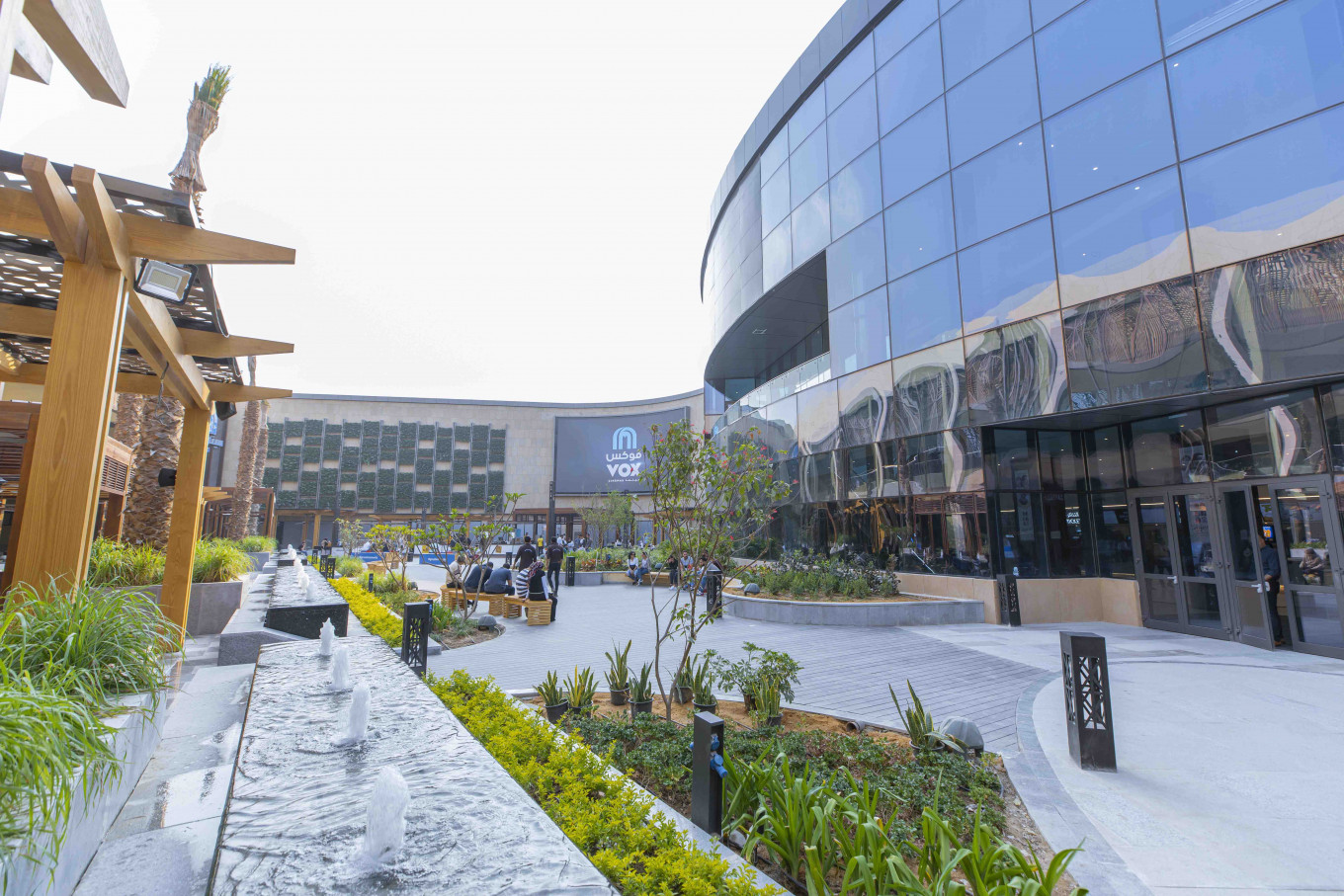 Project info
Construction phase

New construction

Building type

Non-residential building

Detailed building type

Retail / Trade

Net floor area

123658 m2

Stories

2 stories

Original construction year of the building

2016

Project contact

Majid Al Futtaim Properties Egypt - Diaa Yahia - Egypt Country Head

Contact email address

diaa.yahia@maf.ae
Project team
Developer(s)/owner(s)

Majid Al Futtaim Properties

Architect(s)

Archimid Consultant

Construction contractor(s)

JV CCC-HAC

Energy efficiency consultant(s)

Shaker Consultant

HVAC consultant(s)

Shaker Consultant
Building Rating and Certifications systems
Rating and certifications systems

LEED
Building Envelope
External walls
Description of construction

All outer building boundary are thermally insulated blockwork (ISO Block) walls with some Granite base, GRC cladding is used on the iconic Cinema façade.

U-Value

0.45 W/(m²*K)
Roof
Description of construction

Roof construction is typically insulated using A Multilayer Waterproofing and thermal shock resistant roof (COMBO roof system), supported on both concrete slabs and metal trapezoidal liner trays and the primary steel frame beams under screed to falls.

U-Value

0.24 W/(m²*K)
Openings and windows
U-Value glass

1.3 W/(m²*K)

Overall u-value window

2.1 W/(m²*K)

Description of construction

Entrance Glazing and Skylights are typically thermally broken aluminum framed double glazed units with air space cavity.The total system including the frame works is categorized as 2.1 (2,0 W/M2K – 2,8 W/M2K), Horizontal Glazing: SHGC: 0.36
Technical Building Systems
Ventilation system
Type of ventilation

Mechanical ventilation system without heat recovery

Description

The project is to be mechanically ventilated/air conditioned to provide a comfortable environment with a high level of indoor air quality for the building's occupants. Fresh air is supplied through dedicated outdoor air handling units with all mean of filtration and treatment with the required rate as per ASHRAE standard 62.1. Additionally, all leasable areas have a provision of chilled water by tenant, whilst it has the fresh air and exhaust air provisions to maintain the IAQ at acceptable levels and not to negatively affect the projects' IAQ.
Space cooling system
Primary space cooling system

Centralised chiller │Usually a central system located in the basement

Description

Centralized water-cooled chiller system is provided to generate the chilled water to project's spaces entirely. Central air handling units are maintaining the Indoor air conditions at the required levels with all means of filtration and treatment. CO2 sensors are provided in the high density occupied spaces to keep IAQ at acceptable levels. Outdoor air delivery is monitored and controlled through Building Management System.
Water heater system
Primary water heater system

Dedicated gas heater (dedicated = just hot water generation)
Lighting system
Primary lighting system

LED (Light emitting diode lamps)

Description

Lighting Controls: Occupancy Sensors, Timers and BMS
Shading devices
Type of shading system installed

Static (fix) shading systems as part of the building architecture (e.g. Maschrabiyya, porch roofs, pergolas)

Description

shading screen panels have been designed under skylight units, to provide further shading to glazed elements and to prevent glair inside the mall corridors.
Photovoltaics
Description

PV Panels on project associated car park roof with 4.71% renewable energy production of total project energy based on cost

Manufacturer(s) / products

Metering Building level metering is provided for main utility provisions, in addition to Sub-metering for all utilities for all leasable areas (electricity, chilled water thermal load-BTU meters, water meters, natural gas meters wherever applicable)
Other technical building systems
Description

Building energy performance shows 14.57% Reduction over ASHRAE 90.1-2007 without considering the renewable energy contribution