Riyadh, Saudi Arabia
Home of Innovation Demonstration House
Saudi Basic Industries Corporation (SABIC) built the Home of Innovation Demonstration House in Riyadh, KSA in 2016. This detached Single-Family House (SFH) comprises 3 floors and has in total a built-up area of 800 m². The main measures to save energy are: the building is running on solar energy and requires zero energy from non-renewable resources, solar thermal for water heating, home automation, and an energy management system, as well as LED lighting for internal and external use. the house yield at least 40 percent reductions in overall energy and potable water use compared to other homes in Saudi Arabia.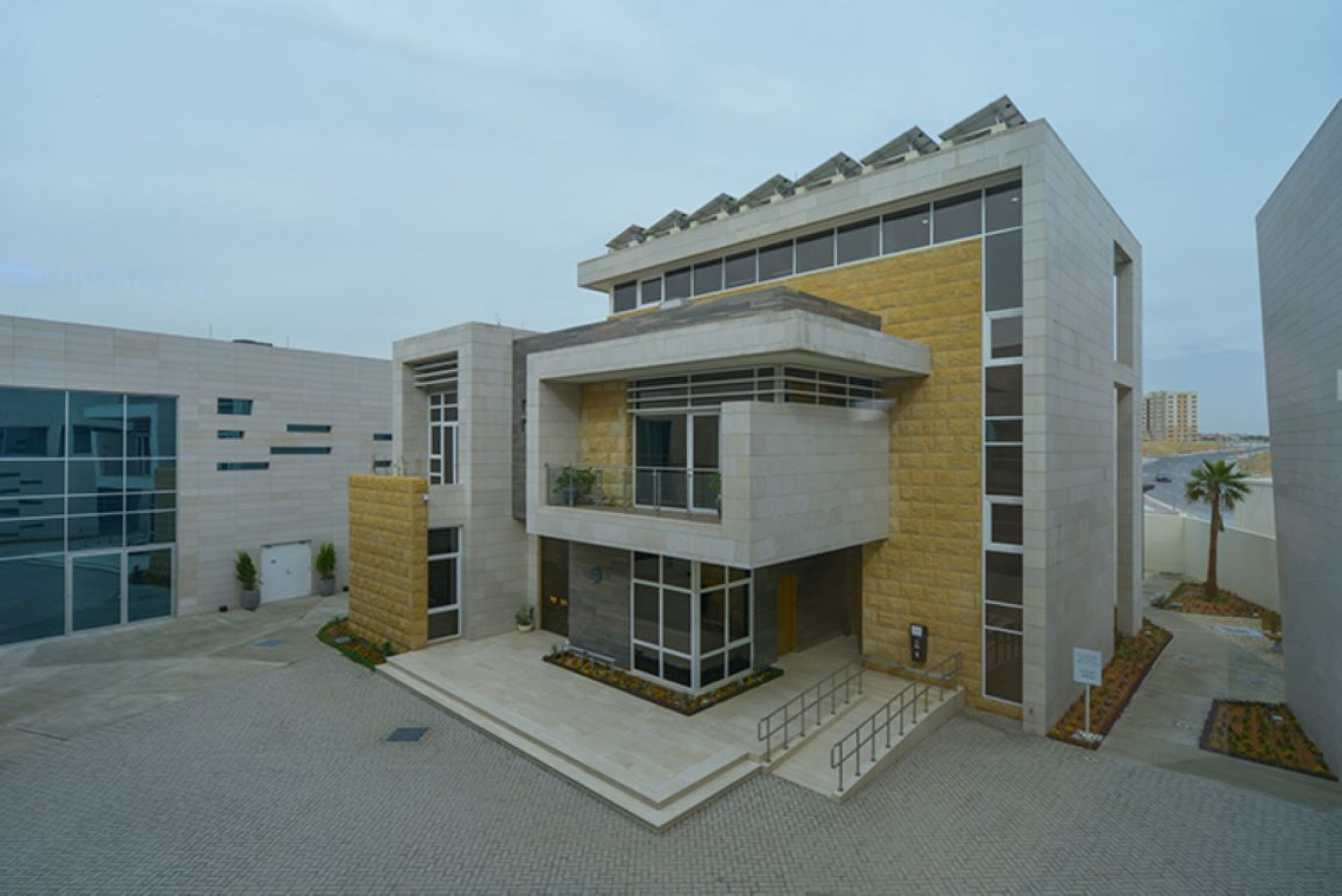 Project info
Construction phase

New construction

Building type

Single Family House (SFH)

Detailed building type

Single Family House (SFH) - detached

Net floor area

800 m2

Stories

3 stories

Construction type

Concrete

Original construction year of the building

2016

Project contact

Regional Center for Renewable Energy and Energy Efficiency

Contact email address

info@rcreee.org
Project team
Developer(s)/owner(s)

Saudi Basic Industries Corporation (SABIC) 

Architect(s)

Zuhair Fayez Partnership

Construction contractor(s)

Joannou & Paraskevaides, Ltd.

Energy efficiency consultant(s)

Green Technologies FZCO, Sol Design+Consulting
Building Rating and Certifications systems
Rating and certifications systems

LEED
Building Envelope
External walls
Description of construction

Insulated Concrete Form (ICF) exterior walls and roof, providing enhanced insulation values and a thermally massive structure to resist outdoor temperature swings.
Roof
Description of construction

N/A
Openings and windows
Glazing type

Double glazed

Overall u-value window

1.33 W/(m²*K)

Description of construction

Guardian SunGuard SuperNeutral 30 double silver-coated solar control glass High performance insulated windows, reflecting most infrared radiation heat away from the interior, while permitting visible light entry
Basement floor
Description of construction

N/A
Technical Building Systems
Ventilation system
Type of ventilation

Mechanical ventilation system with heat recovery

Description

Reduced Air infiltration, controlled at a low 1.6 air changes per hour (ACH),providing fresh air without sacrificing energy performance
Space cooling system
Primary space cooling system

Mounted single-split or window air conditioner│Usually a visible smaller system mounted outside the wall or above the window just supplying one room
Space heating system
Primary Space heating system

Air-conditioning system (reversible for heating; air-air heat pump)

Description

Two high-efficiency central heat pump systems, augmented by a Variable Refrigerant Flow system (VRF) with seven mini-splits serving multiple zones throughout the home.

Manufacturer(s) / products

SAFID (air damper, pressurization fan, return air registers, sand filter)
Water heater system
Primary water heater system

Solar Thermal collector on the roof
Lighting system
Primary lighting system

LED (Light emitting diode lamps)

Efficiency

100
Photovoltaics
Capacity

28 kWp

Description

Grid Connected with Battery Back-up, 28-kW rooftop solar array, a bank of 88 lithiumion solar batteries that stores surplus electricity for power outages
Final Energy Demand
Total specific final energy demand

N/A kWh/(m²*a)