Zouk Mosbeh, Lebanon
College Notre Dame de Louaize
NDL School is situated in Zouk Mosbeh, Lebanon, which dates back to 1960. The school aims to renovate the existing building with reduction in energy consumption as the goal. The school aims to replace the building's aluminum windows and the lighting system. In addition, a new HVAC system and a roof insulation will be installed as well.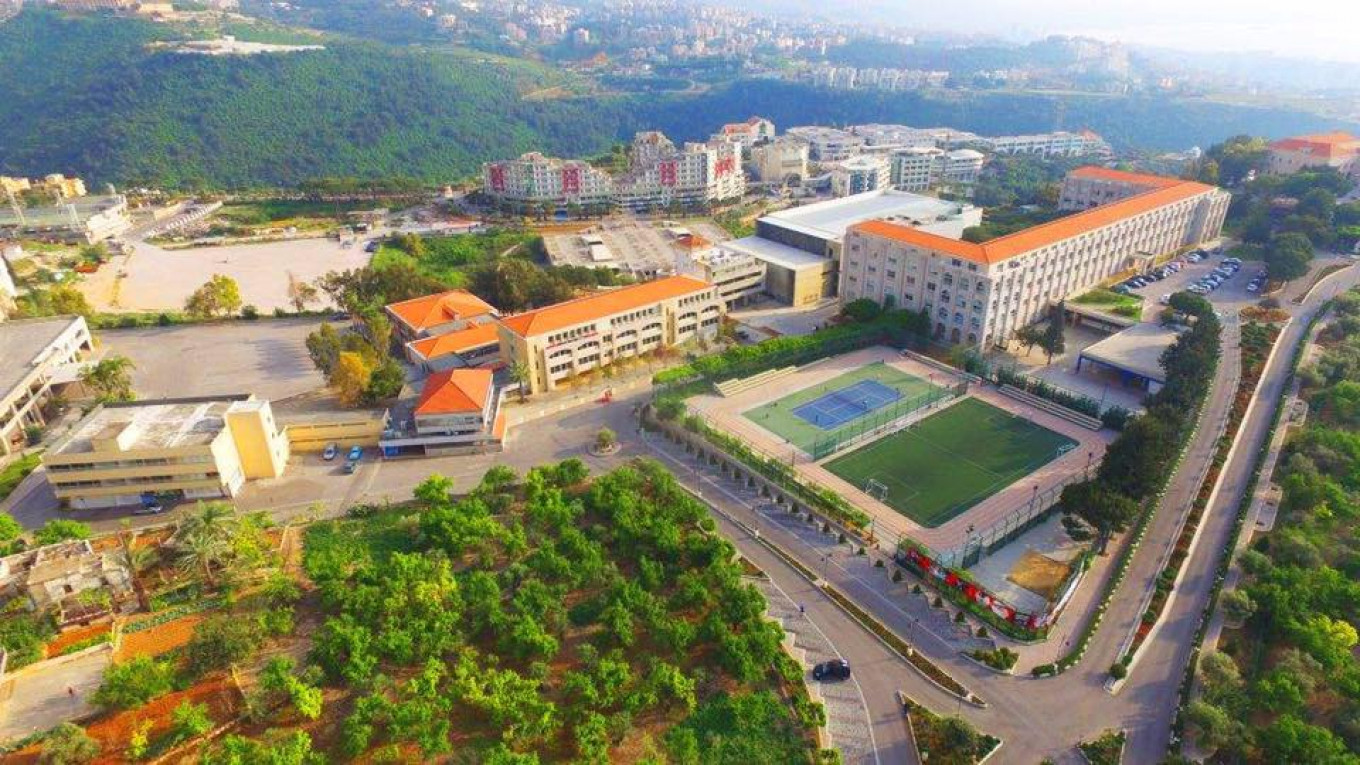 Project info
Construction phase

Refurbishment

Building type

Non-residential building

Detailed building type

Education

Net floor area

40000 m2

Stories

4 stories

Construction type

Concrete

Original construction year of the building

1968

Project contact

Pere Charbel Haddad

Contact email address

p.charbelhaddad@cndl.edu.lb
Project team
Energy efficiency consultant(s)

Apave Liban

HVAC consultant(s)

Apave Liban
Building Rating and Certifications systems
Rating and certifications systems

Not applicable
Building Envelope
External walls
Description of construction

Double Wall (15cm - 3 cm gap - 10 cm) with cladding

U-Value

1.21 W/(m²*K)
Roof
Roof type

Double Pitch Roof

Description of construction

Brick 5 cm - Sandwich panel 5 cm. The additional insulation to the roof structure has reduced the cooling load to 56.65 kW and resulted in a total savings of 4.2% of the total electricity bill.

U-Value

0.37 W/(m²*K)
Openings and windows
Glazing type

Double glazed

Frame material / description

Aluminum

Overall u-value window

2.78 W/(m²*K)

Description of construction

The previous thermal load was estimated around 369.74 kW, but with the new double glazed installations, a reduction of 130 kW is achieved. The new windows are double glazed with an aluminum frame, resulting in a U-value of 2.78 W/m2 compared to 5.8 W/m2 of the previous windows.
Basement floor
Description of construction

30 cm concrete

U-Value

1.92 W/(m²*K)
Technical Building Systems
Ventilation system
Type of ventilation

Free ventilation (windows)
Space cooling system
Primary space cooling system

Mounted single-split or window air conditioner│Usually a visible smaller system mounted outside the wall or above the window just supplying one room

Description

Inverter type AC unit with different capacities. The use of inverter AC units will save 7.06% of the total electricity bill.

Manufacturer(s) / products

Fuji
Water heater system
Primary water heater system

Dedicated electric heater (dedicated = just hot water generation)
Lighting system
Primary lighting system

Linear fluorescent lamps (LFL)

Efficiency

60

Description

The old system was based on obsolete fluorescent T12 lamps with magnetic ballasts. The new system will use T18 fluorescent lamps with electronic type ballasts, which leads to energy savings and higher lumens output. The changes to the lighting system will lead to 1127 $/year savings.

Manufacturer(s) / products

Osram
Shading devices
Type of shading system installed

Static (fix) shading systems as part of the building architecture (e.g. Maschrabiyya, porch roofs, pergolas)
Final Energy Demand
Energy carrier (1)

Electricity

Total specific final energy demand

19.5 kWh/(m²*a)
Financial Aspects
Estimated costs of energy efficiency and renewable energy measures

599256 EUR

Financing sources

NEREEA Loan

Financing/funding institution

IBL Bank