Dar Al-Oqoud, Amman (Jordan)
General Information
Dar Al-Oqoud is designed and constructed by Arch. Maher Abusamra (MAS Design Studio) as a passive energy house. Dar Al-Oqoud is constructed using traditional building techniques like Islamic Mediterranean loadbearing stone walls with vaults and domes, as well as a courtyard for residential purposes.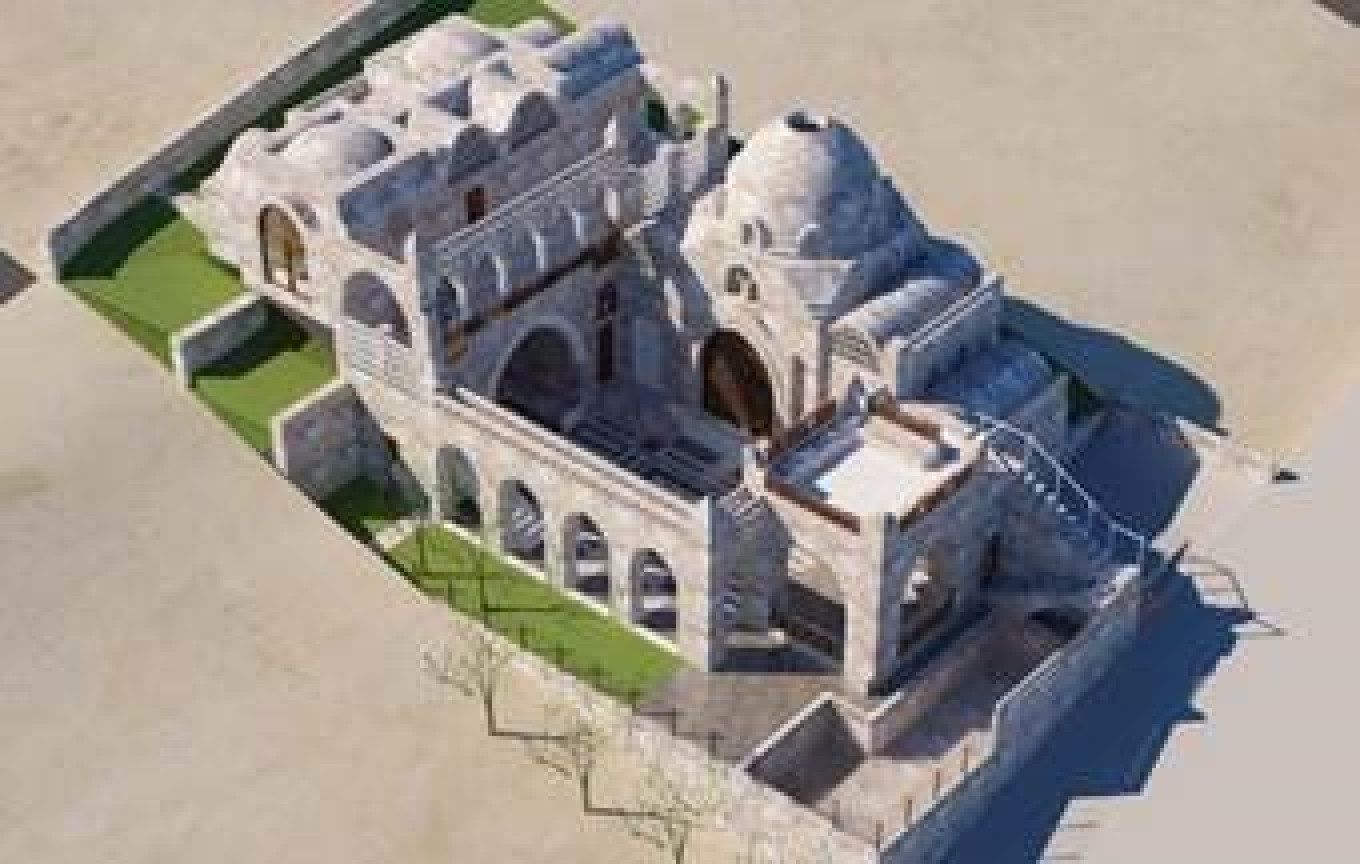 © MAS Design Studio
The project aims to create a unique family house in Islamic architecture style and utilise natural sources of heating and cooling. The project is a single-family house located in the northern area of Amman to be used during summer for vacations. It is built with a courtyard and a swimming pool. The total built-up area is 250m².
Baseline vs current situation
Comparing the baseline which represents the business as usual for the specific building type in the given country with the current planning details provided by the project developer as shown in Figure 1 it can be stated that:
The global cost of the BAU construction of such a building are around 552 Euro/m² and with that slightly lower than the proposed design cost which are calculated as 589 Euro/m².
Furthermore, the proposed design seems to be less energy efficient in comparison to the BAU cases (final energy increase of 33%). But that is difficult to estimate without a dynamic thermal simulation, which would produce more robust results for this specific architecture.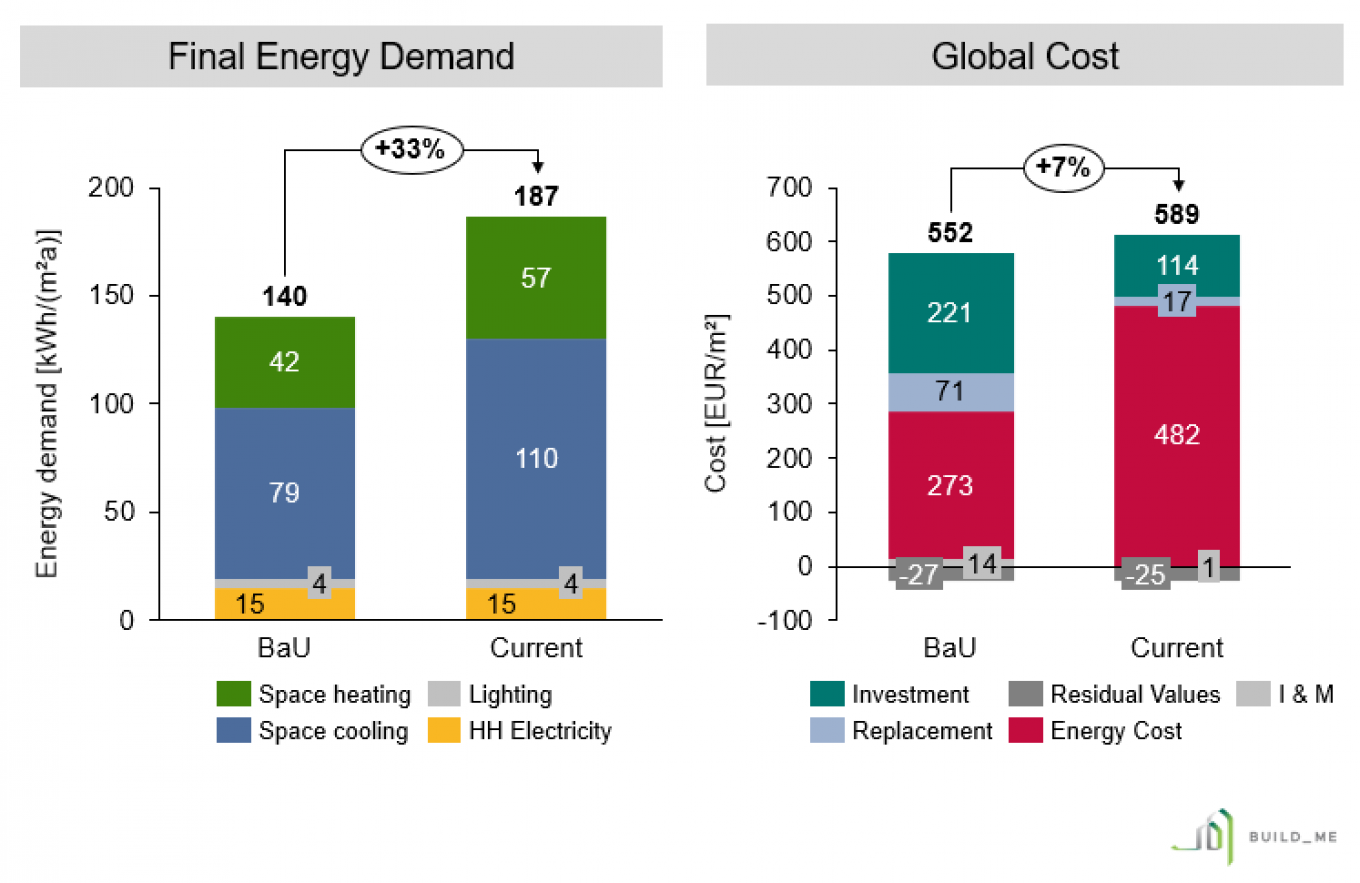 Optimized Solution
The analysis of the cost optimal energy efficiency and renewable energy measures have resulted in the following key components illustrated in the table below as shown in Figure 2. It shows that the building envelope is significantly enhanced compared to the business as usual and current plan. Special attention is given to the use of renewable energy sources in terms of PV (for electricity). This leads to energy savings and emission reduction.
Results
The suggested measures of the optimized lead to a significant decrease in energy demand and cost savings as shown in Figure 3. The energy savings are around 90% comparing the optimized solution with the BAU variant, while in terms of global costs a reduction of 37% for the optimized solution.