Feb. 17, 2021
BUILD_ME team presents on integration of renewable energies in the building sector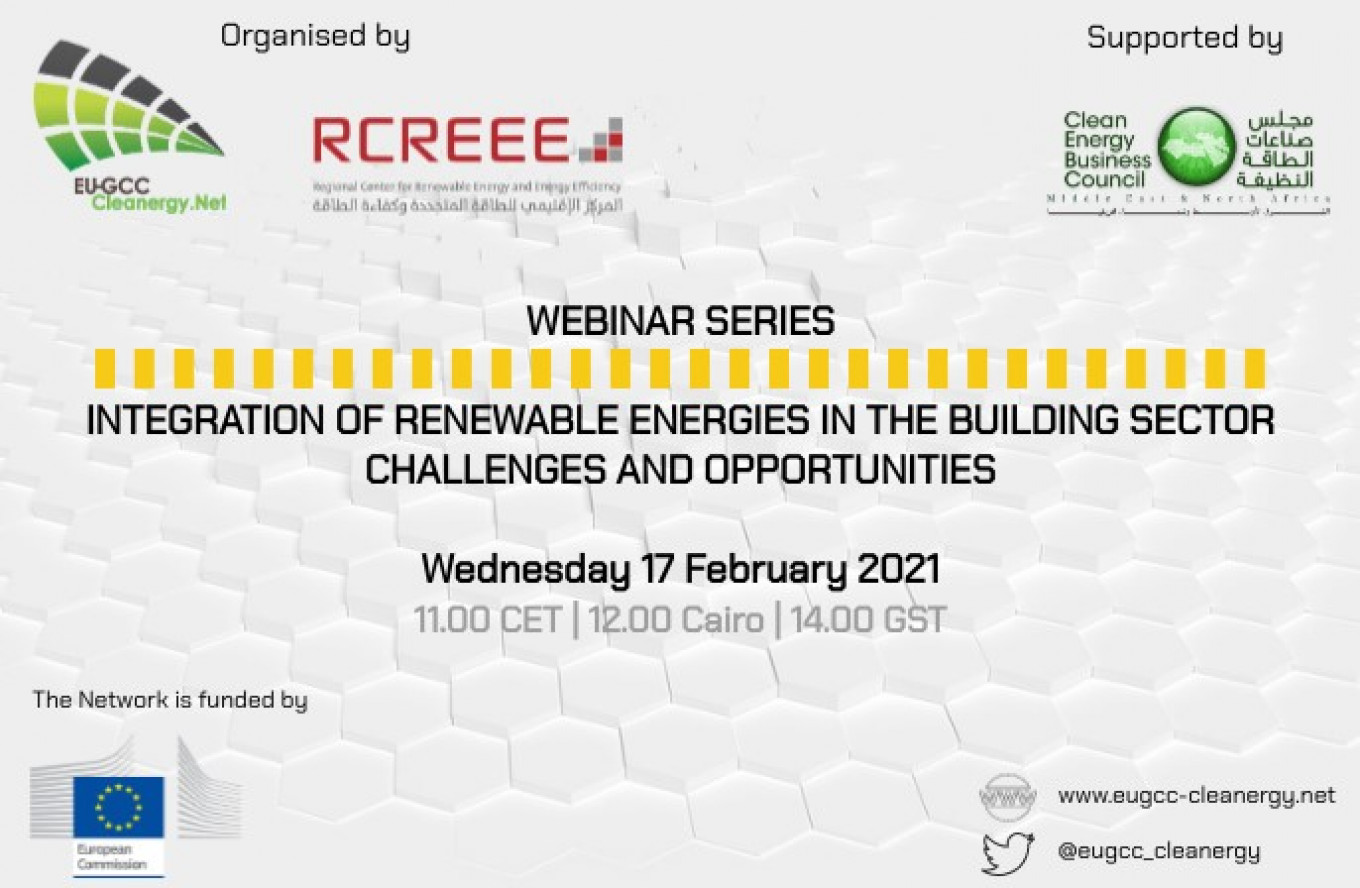 The video and the presentations are available in the EU-GCC Clean Energy Technology Network's e-training centre here (log-in required).
Guidehouse BUILD_ME team member Riadh Bhar present the BUILD_ME project in a web seminar organised EU-GCC Clean Energy Technology Network entitled "Integration of Renewable Energies in the Building Sector: Challenges & Opportunities". Approximately 100 participants listened in on 17 February to learn about best practices and lessons learned as well as advancing regional initiatives on the integration of renewables energies in the main sectors of the region's economies. The event also addressed the challenges facing the region in this regard and what can be done to transform these challenges into different business and economic opportunities, including the creation of SMEs.
Riadh Bhar's presentation focused on the BUILD_ME project's Building Energy Performance Tool and how it can assist project developers in appropriate sizing their renewable energy installations. Speakers agreed that the building sector is crucial in reducing GHG emissions and presented several examples of successful PV subsidy programmes.
The web seminar provided a holistic view of the topic as was divided into two sections: 1) Strategies and policy and 2) Initiatives and case studies. Session 2 speakers included:
Moderator: Dr. Maged K. Mahmoud, Acting Executive Director, Lead RE Expert, RCREEE
Ir. Florentine Visser, Senior Advisor, Energy Team, International Development Department at the Netherlands Enterprise Agency (RVO)
Dr. Hend Farouh, Prof. of Environmental Design & Sustainable Urban Development, Housing & Building National Research Center
Rachid Hamida, Director - Performance and Technology, Enova
Riadh Bhar, Managing Consultant - Energy, Sustainability and Infrastucture, Guidehouse
For more information, check out website of the EU GCC Clean Energy Technology Network here.