Nov. 22, 2019
Meetings with HBRC and pilot project developers in Cairo, Egypt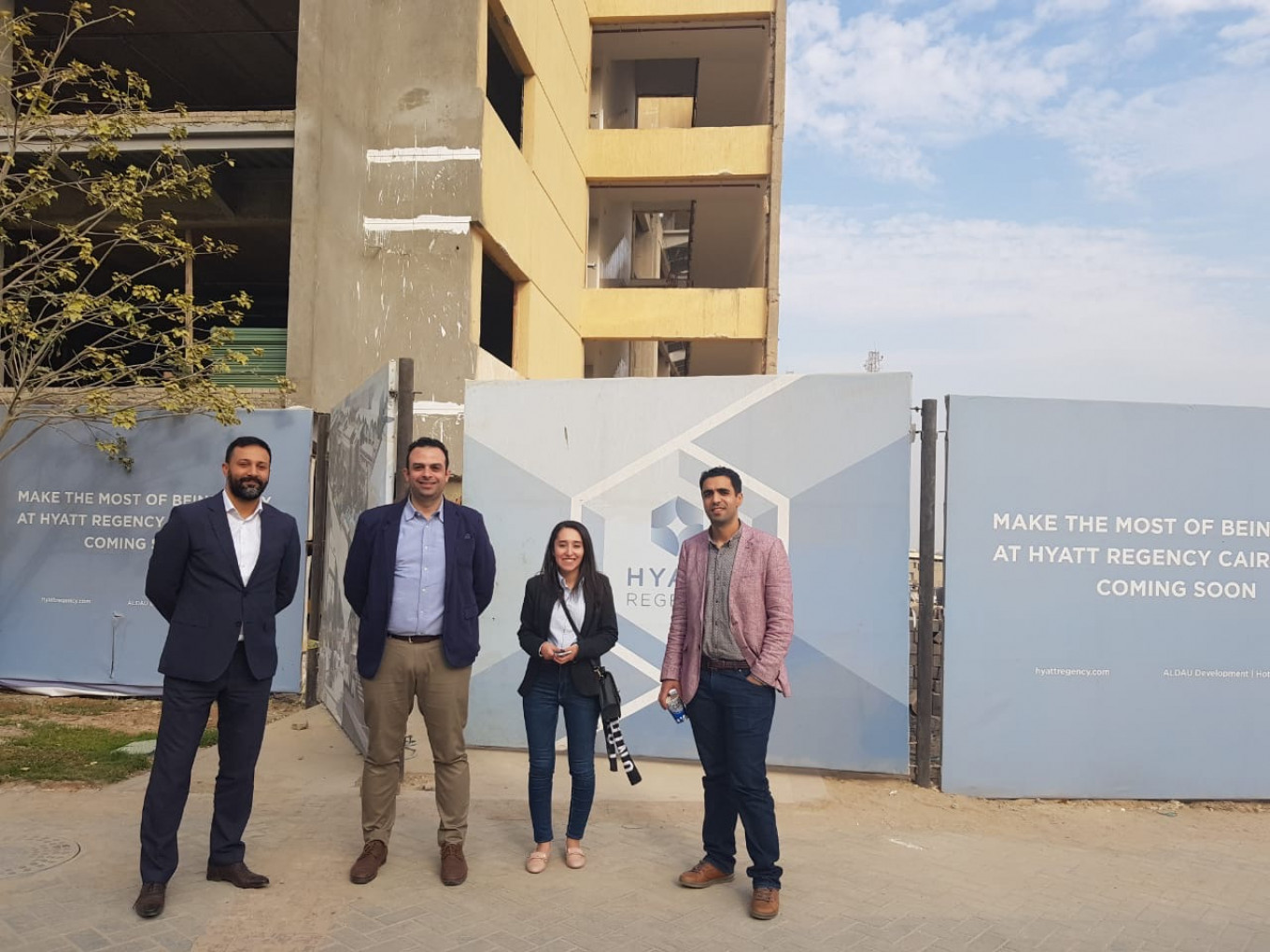 On 19 November 2019, the BUILD_ME team at Guidehouse and IDG Matrix launched the activities of the project's second phase in Egypt. The project team held a meeting at the Housing and Building National Research Center (HBRC) with Prof. Dr. Khalid El Zahaby, President HBRC; Dr. Ashraf Kamal, Professor of Urban Planning & Economics; and Engineer Baher El-Shaarawy, Advisor to the Minister of Housing. The project activities and the role of HBRC in supporting the project was discussed.
To identify new, suitable pilot projects in Egypt for BUILD_ME, several meetings were held with more than 20 interested developers of potential pilot projects. The meetings took the form of group and bilateral meetings as well as field visits to the projects under consideration. The BUILD_ME team discussed the project's expectations, potential collaboration with the developers, time plan, and next steps. The developers came from various backgrounds, including private real estate companies and public entities.
During the meetings, the developers presented their projects, which included a wide range of buildings such as hotels, residential apartments, schools, health care facilities and commercial buildings. The BUILD_ME project was well received by the pilot projects developers. Many showed interest in joining the project and utilising the technical support to be provided by BUILD_ME's team of international experts.