Dec. 11, 2017
Regional workshop on economic viability of investments in energy efficiency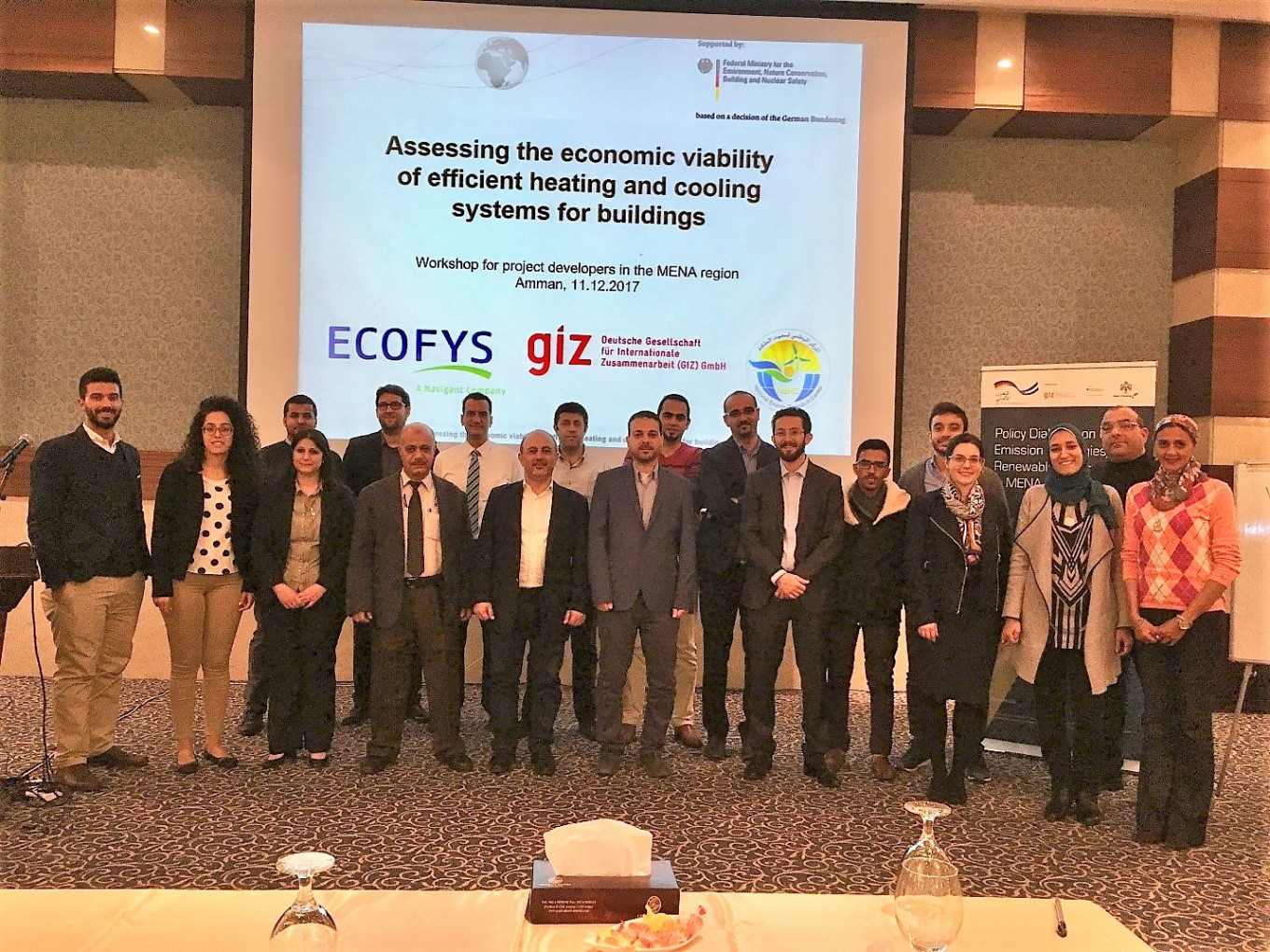 Guidehouse (previously Ecofys) offered a capacity building workshop with engineers in the MENA region. The workshop discussed economic assessment methods of efficient heating and cooling systems for buildings. Engineers were trained to understand the following:
Value of energy efficient options stems from a comparison of the value of the option to a baseline using the net present valuation method
Sensitivities of different input parameters affecting the net present value. These sensitivities include capital cost, efficiency, lifespan of the technology, residual value of investment, interest rate, inflation rate, discount rate, risk premiums, and fuel prices.
Guidehouse shared a dynamic Microsoft Excel-based tool with participants and trained them to apply it to case studies from their daily work. Participants came from Lebanon, Jordan, Egypt, and the United Arab Emirates (UAE).