Sep. 27, 2023
BUILD_ME at the Beirut Energy Week 2023: How Energy Performance Certificates (EPCs) Can Accelerate the Development of Zero-Emission Buildings in Lebanon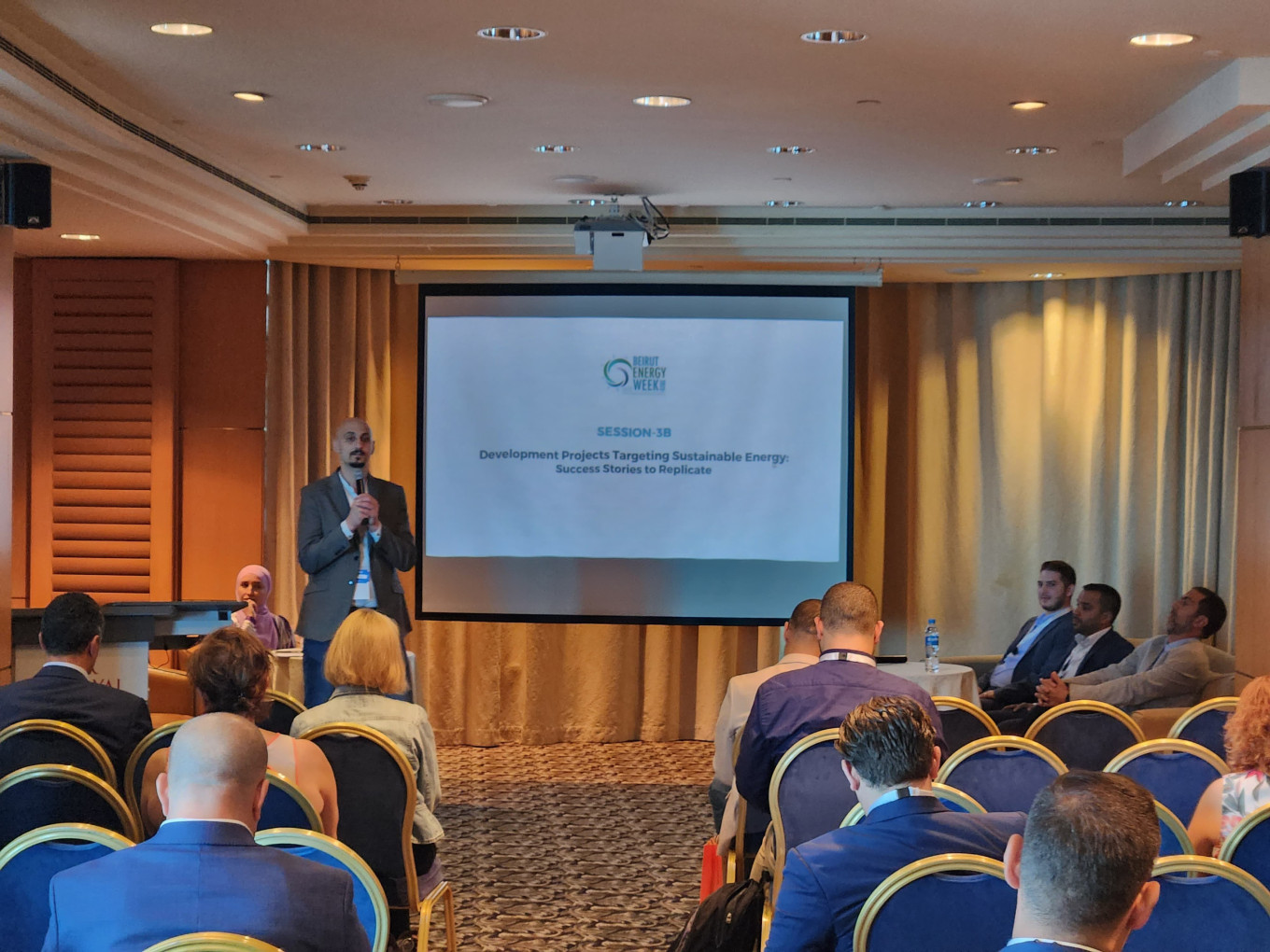 The "BUILD_ME" project took center stage during the Beirut Energy Week 2023 event, which was held from September 20 to 22 at Le Royal Hotel in Dbayeh, Lebanon. The event brought together more than 500 delegates and 1000 speakers from the private and public sectors, both in Lebanon and abroad. Participants included ministries, public administrations, ESCOs, financial institutions, international organizations, researchers, and students.
Eng. Ammar Fadlallah, representing the BUILD_ME team from the Lebanese Center for Energy Conservation (LCEC), delivered a session during the event titled "How Energy Performance Certificates (EPCs) Can Accelerate the Development of Zero-Emission Buildings in Lebanon." The presentation emphasized the significance of EPCs in promoting transparency regarding energy performance in the building sector, stimulating financial initiatives, and establishing a national database that can inform policies and national action plans.
Additionally, the presentation provided an overview of the EPC scheme and its key players, while also announcing the upcoming launch of training programs to enable participation in the scheme.
Financed by the International Climate Initiative (IKI) of the German Federal Ministry for Economic Affairs and Climate Action (BMWK), the BUILD_ME project is a promising step towards achieving highly efficient buildings in the MENA region with collaboration with Housing and Building National Research Center (HBRC), Integrated Development Group (IDG), Royal Scientific Society in Jordan (RSS), Lebanese Center for Energy Conservation (LCEC) and the Intergovernmental Partner (RCREEE). The project began in October 2016 and is now in its 3rd phase ending in March 2025.
You can download the presentation from the link below