Oct. 24, 2023
BUILD_ME participates in the MENA Climate Week 2023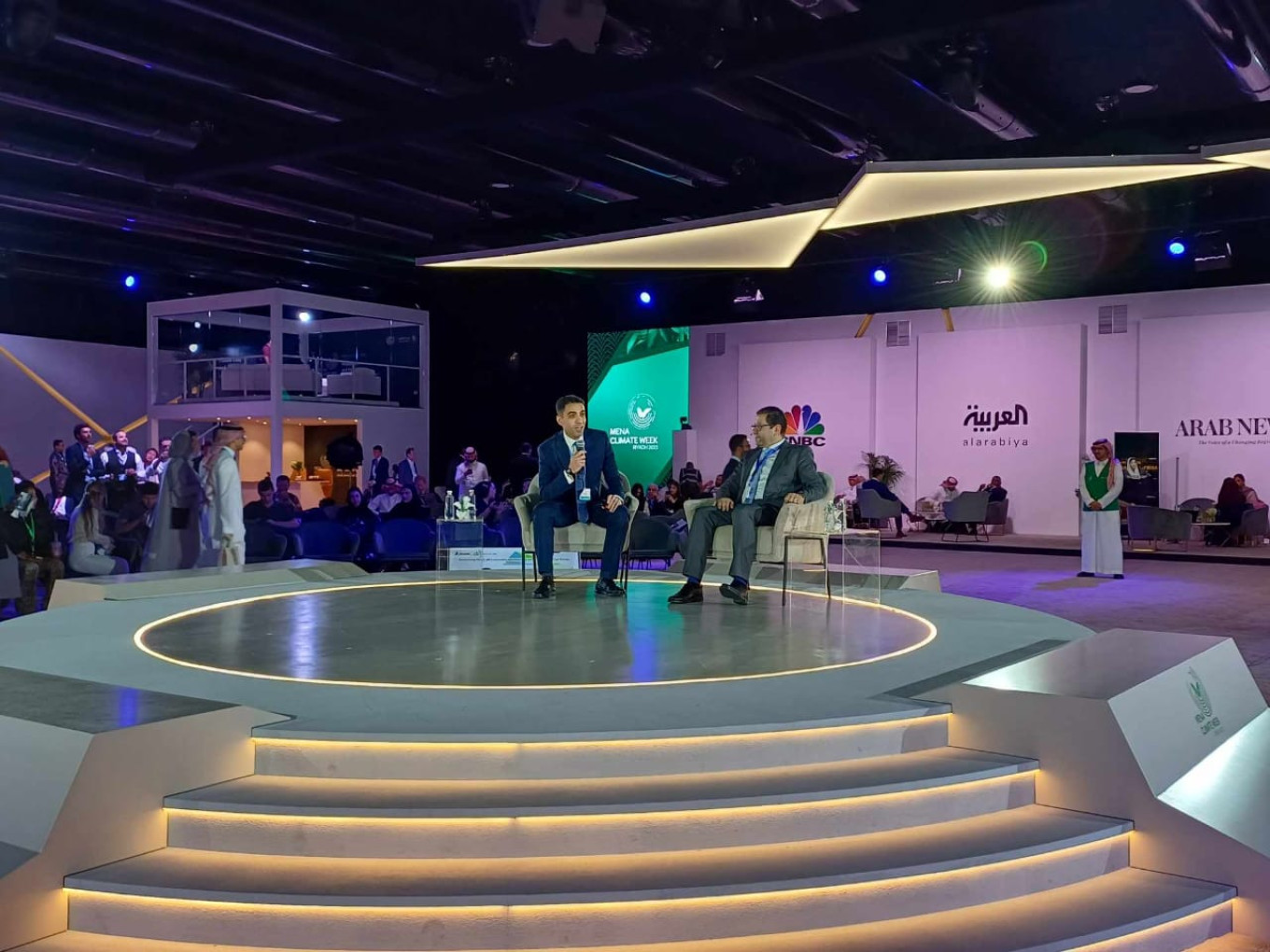 BUILD_ME presented its project outcomes in the Middle East and North Africa Climate Week (MENACW) convened in Riyadh, Saudi Arabia, in October 2023. This distinguished conference served as a dynamic platform for policymakers, practitioners, businesses, and representatives from civil society to convene and engage in discussions regarding climate solutions, barriers to overcome and opportunities realized in different regions.
On October 10th, BUILD_ME's experts took the stage at an Action Hub Event, an event dubbed "BUILD_ME's Innovative Benchmarking Tool for Assessing Building Energy Performance." During this session, Eslam Mahdy (Guidehouse) and Dr. Mohamed Salheen (IDG) jointly delivered a presentation focused on BUILD_ME's Building Energy Performance Tool (BEP) and its applications in the context of building typology within the MENA Region. They also elucidated how this tool empowers professionals in Egypt, Jordan, Lebanon, and the broader MENA Region in the calculations related to energy and financial savings of the building's energy efficiency measures.
In addition, they shed light on the significance of Energy Performance Certificates (EPCs) and their role in promoting transparency concerning the energy performance of the buildings sector. These certificates serve as catalysts for financial initiatives and are instrumental in the establishment of a comprehensive national database, which, in turn, informs policies and national action plans. Following the presentation, an interactive discussion ensued among the attendees, during which many expressed their appreciation for the BEP Tool.
You can download the presentation from the link below.